All posts in category The Inconvenient Study
I have to test this to see if WordPress will work for a site I'm building at my job.
Posted by Adam on September 21, 2012
https://collegeadam.wordpress.com/2012/09/21/testing-wordpress-capabilities/
Don't know if anybody reads this, anymore. If you do . . . tomorrow I will see my newborn son.
Posted by Adam on June 10, 2012
https://collegeadam.wordpress.com/2012/06/10/my-son/
The stats helper monkeys at WordPress.com mulled over how this blog did in 2010, and here's a high level summary of its overall blog health: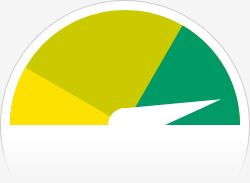 The Blog-Health-o-Meter™ reads Wow.
Crunchy numbers
A Boeing 747-400 passenger jet can hold 416 passengers. This blog was viewed about 4,400 times in 2010. That's about 11 full 747s.
In 2010, there were 31 new posts, growing the total archive of this blog to 78 posts. There were 102 pictures uploaded, taking up a total of 67mb. That's about 2 pictures per week.
The busiest day of the year was November 13th with 368 views. The most popular post that day was Remember Mary in Your Prayers.
Where did they come from?
The top referring sites in 2010 were facebook.com, inthedetailsoflife.blogspot.com, organizedstress.blogspot.com, blogsurfer.us, and cultivatecuriosity.wordpress.com.
Some visitors came searching, mostly for satan, carl bloch, oquirrh mountain temple, ammon, and arthur henry king.
Attractions in 2010
These are the posts and pages that got the most views in 2010.
1
Remember Mary in Your Prayers November 2010
3 comments
2
Satan, what are you thinking? November 2009
3
The "Ammon" Pilot-Project May 2010
4 comments
4
I love the Oquirrh Mountain Temple! June 2009
4 comments
5
About…me? October 2008
2 comments
Posted by Adam on January 3, 2011
https://collegeadam.wordpress.com/2011/01/03/2010-in-review/
Thanks for this, Ash!
So good!
For fun:
And for the coming holiday!! (My parents will probably watch this 15 times)
Posted by Adam on November 25, 2010
https://collegeadam.wordpress.com/2010/11/25/happy-thanksgiving/
Background from Mary, "June 19th was the best day of my life, because I started a new one. On June 19, 2010 a vessel in my brain burst and blood flowed into my skull putting pressure on my brain. Later that day my family learned I had been born with an AVM, a huge cluster of vessels in my brain that only 1/1000th of 1% of the people around the world are born with. 1-3% of those people ever have a bleed from the AVM. There are miracles day after day; living was the first. I spent two weeks in the ICU recovering and months more outside of the hospital. Still in my brain, and forever a blessing, it has changed who I am in every aspect. Today I am a sophomore in college living 800 miles from my family and most people wouldn't know this ever happened."
Momma Goodwin's latest update on Mary:
"A journey of a thousand miles begins with a single step." Lao-tzu
From the earliest days of Mary's recovery, she was so sure that she would return to BYU in the fall.
On August 29, Mary and I began the 850 mile journey to Provo, UT by car. Class started at 10 am the next day, so we had to make the trip in one day.
In 1 week's time, we were able to find an opening in an apartment very close to campus and close to Catherine and Kris. Lauren came and helped her pack until very late that night.
She was ready to go!  We had a beautiful drive. It was exhilarating to see her realize such a lofty goal.
We arrived by 8pm and unpacked the car. She even was able to attend her ward prayer that night and meet her roommates.
There were skeptics of such an impossible dream. I will not suggest in any way that there have not been challenges with her being so far from us, this soon. But every week she has accomplished great things. She has inspired everyone she has met.
17 Again
No one ever wants to go back to high school. But have you ever wished you had a chance to drop everything and go back to college? Listen to great lectures, walk around a scenic campus set right against high mountains?
I stayed in Provo for 2 weeks with Mary. I had the privilege of attending classes with her. I found myself taking notes! I learned more in 2 weeks than I have in a decade. My goal was to shadow Mary, not to hover. I wanted to be sure that she could manage her schedule and independence.
She loves school! She is taking French 321. Most of the 20 other students in her class have served a 2 year French speaking mission or have completed study abroad. Mary has had many years of French in school and has been to France twice. But as you may recall from earlier posts, she lost most of her French after the hemorrhage. Gradually, over the summer her 2nd language returned.
The 2nd day of class, her professor come up to us and said, 'Mary is using future tense. Most of these students aren't able to do so yet. She will do fine in this class.'
Mary is also in New Testament. It not only focuses on the text, but also on the people in those lands at that time. There is a rich history to appreciate. Every class session I was able to appreciate more of the story of those who lived there, then.
I learned many lessons in these few weeks. I cannot imagine how much Mary is progressing and learning every day since I left her. I am inspired by her dedication to gaining more knowledge.
Sliding Doors
That first week back at school was pretty crazy. I was helping to get Mary settled. Phillip and Jessica were packing their apartment and finishing their last week of Provo jobs. We were all able to help them load up and clean their apartment. Catherine and Kris were managing student apartments and Catherine had finals from her summer online classes. She also had a new job as a server in an upscale, busy restaurant.
And Lauren came for a surprise last minute visit to see all of us!
In order to give Mary more freedom, I had rented a hotel for the rest of that week. It worked out perfectly. Phillip and Jessica had a place to stay once they were packed up. Lauren and I were able to visit with them every night and catch up on the events of the day.
On Friday night, we said our goodbye's to Phillip and Jessica. They headed off to their new life~finally done with school! Phillip started his job in Portland on that Monday.
I could see so many 'doors' opening for each of my kids. I cannot deny that in the middle of all of this chaos, I can also see so many blessings.
What Lies Beneath
I just sit back astonished at the pure gratitude Mary has for this experience.  She tells us often that she is 'grateful for her AVM.' That it has made her a better and stronger person. That it has made her see the end from the beginning and love her life and her family far more than she could before.
A few weeks ago, she was asked to speak to a congregation of about 300 in her student ward. The topic was gratitude. Each speaker before her one by one, shared almost word for word what she had prepared all week! She had 7 minutes of notes and a well-rehearsed talk. But now she had a choice: either she would deliver a repetition of their words, or share her recent story of challenge and how grateful she is for it. She stood up and did just that. It was inspiring. She was a little baffled at why so many of her peers came up after to hug her and thank her for sharing her story.
I'm not surprised at all!
Hell's Kitchen
Imagine everything you love to eat, all of a sudden tasting really strange. Imagine almost everything you enjoyed before, now tasting like 'soap and metal.' Imagine feeling nausea every day~whenever you smell food and when you eat, you feel sick.
Now imagine this going on every single day for 5 months~having no satisfaction from the taste of any food. Sometime in early July, this happened to Mary.
Mary loved all kinds of food before! She is also a great cook. Being an athlete her whole life, she also knew how to eat well and food was her fuel. But now she doesn't get to enjoy the taste of all the foods she once loved: pizza, salads, steak, ice cream, fruit!
After several months of this, it started to ware her down.  It also became more difficult when she was out with others and there weren't any options on the menu that she could handle eating. Sometimes people would lose patience with her situation and forget that this is a real challenge for Mary.  She was losing weight faster and losing this battle.
But the timing of this crisis was good~she had a trip home already booked for a long weekend visit. The perfect opportunity for me to give her some relief and help her get some great rest, better food options, and new medicine to conquer the nausea.
Thank goodness for a doctor who really listened and heard our pleas for help. She not only had a restful week rebuilding her strength and convictions to return to school in great shape, but she also gained a few pounds!
Some doctors think that once the AVM is dissolved through surgery, her taste will return. Some say that one of her meds may be the culprit of her stolen taste. Time will tell. In the meantime, Mary is doing so much better and able to eat without feeling sick, most of the time. Taste is still a bummer, but Mary is gradually able to eat a few more foods every week.
Recently, Catherine made roast, veggies, and homemade rolls. She called so excited, 'Mom! Mary filled her plate and ate the whole thing!' It sure felt like Christmas to hear the great news!
Dream Team
I was able to go visit Mary and Catherine in October at BYU for Parent's Weekend. It was perfect timing with Mary's birthday too. Catherine and friend Jamie, had planned a big bash for her 20th!
I was overwhelmed with how many friends and family came. Many drove from SLC an hour away just to wish her well. Erin drove down with a broken foot~cousin Lindsay came even though she only knew us~several other friends drove a long way. Some of Phillip's longtime friends came to wish a little sister well. The room was filled with so much joy it boosted my resolve. She should be here! She should have this chance to make great friendships and live life to the fullest. When she blew out the candles, it was like it was the beginning of the first day of the rest of her life. And it was!
Brad, Mary and I rely on this amazing team~Mary's 'Dream Team.' Phillip and Jessica are here in the NW near us. They have been like 2nd parents to Thomas and sometimes to Mary. They give us joy and friendship and help to fill our quiet, empty house with love and laughter.
Catherine and Kris are our eyes, ears and hands for Mary so far from home. They have sacrificed time, sleep and their personal lives to be there for her. They have risen to the challenge again and again and Mary's love for them is deep. Kris has only been in our family 6 months and he is a brother and son to us without question.
Thomas has been the coolest kid I've ever known. He has never complained once that he lost the consistent attention of his mom 5 months ago. He has had to become instantly independent and has learned that he is part of a family and sometimes that means turning away from ourselves to help someone we love. And through it all, he gives me great comfort. His football championship was a wonderful treat for me this fall!
Many close friends have been so good to Mary. Rides to get groceries, studying together, and comfort when a phone call from Mom would not do the trick.
Mary's roommates are amazing gifts in her life. Marlena was also a track runner; Elizabeth is friends with Mary's cousins, and is from the NW; and Courtney is studying speech therapy and knows a lot about Mary's AVM! How could we have picked a better place for her to live?!
Braveheart
Mary was a tiny little girl. Big brown eyes, soft tanned skin, and so meek and quiet. She was a preemie and for the longest time, she was small for her age. But we first noticed her bravery when she was 18 months old. She would walk up to the neighbor's huge dog without any fear. We joked that she would probably go up to a bear in the woods with no hesitation!
At age 5, her Nana got horses and Mary's love for them grew. Again~huge animal~no fear. Nana was always impressed with Mary's ease around her most grouchy, stubborn horse Sadie. Mary could ride her and handle her like a pro.
Mary faced stronger, faster opponents on the field and the track and never backed down~never gave less than her all. She could entertain an auditorium filled with people, singing and performing night after night and never have stage fright or forget a line.
Mary is the bravest person I know. I have watched her face this trial with great faith and courage. She is confident. She knows that soon, this will be behind her. She has been through the worst already. She has faced the ultimate opponent and won!
Yes it's been difficult. It has changed her life and it has impacted those close around her. Imagine being 20 and not being able to drive. Imagine having been a sprinter your whole life and being told you can't run! And on top of that, nothing tastes right!
But Mary doesn't complain about those things. (She did mention recently that she can't wait to run!) She does look forward to driving this winter. She knows that food will be her friend again soon…
Mary still had straight A's in her classes at mid-term. She will complete this semester and come home to have her Cyberknife procedure right before Christmas. That will target the AVM that is still in her left temporal lobe. It will gradually dissolve over the next few months. She will have a long full life ahead of her with more horses to ride, more races to run and all the world will be her stage!
At 'press time', we have a big update for you. Mary had a series of symptoms in class on Monday which led to a quick trip to the ER.
Catherine and Kris handled everything beautifully until I could arrive by plane a few hours later. Remarkably, there were no changes in Mary's AVM. However, we had to make a very difficult decision: To bring Mary home now~just 4 weeks from finals and move forward sooner with her Cyberknife treatment.
In 48 hours, we had Mary's things all packed up and stored; we met with her professors; consulted with neurosurgeons in 2 states; consulted with BYU administration; and had time left for Mary to say goodbye to so many wonderful friends.
Thank you to some amazing angels who loaded the truck, stored boxes and stopped their important studies to make time for Mary.
*Mary will be able to finish one of her classes online!
I've been a mom for 25 years and walking off campus with Mary and Catherine and then taking Mary on that long drive to the airport was the hardest thing I have had to do~ever.
If anyone believes that it was a mistake for Mary to have had these 3 months away at school, I will defend our decision without any doubts. Mary made an impact on so many more lives than if she had stayed home this fall. When she returns someday soon, the story will have come full circle. Those who saw her rise to these challenges will see her successful return. Otherwise, she would have been just another 1 of 30,000 students making their way through another semester.
It took a huge leap of faith to leave her at school but I will tell you what~bringing her home took all that I had to give. Especially because she looks and feels better than she has in many months! It seems like we should have come to the opposite conclusion.
Mary met with her surgeons for 4 hours yesterday in preparation for Cyberknife (radiation surgery).
We learned that Mary is very likely the only person in the United States who has what she has~a young adult female with an AVM of this size. Her doctor said that when he says the AVM is large, he means 'it is taking up at least 1/4 of her brain. Think of it as a grapefruit as opposed to a golf ball.' Most AVM's range from the size of a dime to a half dollar. Remember, it is not a tumor~an AVM is a cluster of veins that is rich with blood but completely unnecessary. Mary's AVM is in a very tricky location. There is no way to go in and remove it. Cyberknife will target radiation in only very specific areas of the AVM. They have to avoid her carotid artery which runs right through it.
Mary will feel nothing! She will have her iPod on and just lay there. In fact, she shouldn't have any symptoms until about 1-2 weeks later when she may have some nausea or headaches short term.
It will take many months for the AVM to start to die. Eventually it will shrivel up and no blood will flow through there. It will be gone and behind her and she will have a full and healthy life.
Mary has an MRI and CT scan on Monday November 15 and they will fit the mask that she wears during the treatment.
On November 19, 5 months exactly after the day her brain hemorrhaged, she will have her Cyberknife treatment. What an amazing anniversary!
If you could do one thing for us it would be to pray for Mary's doctors that they will be guided in all that they do and that Mary's AVM will respond well to the treatment. Mary's congregation at BYU is fasting and praying for her this Sunday.
More to come next week!
Posted by Adam on November 12, 2010
https://collegeadam.wordpress.com/2010/11/12/remember-mary-in-your-prayers/
Family Blogs

For a Couple Minutes

My Faith

Understanding More

Wonderful Friends

Top Posts

Previous Posts